Refresh
your website and

stay current.
Website services for when you have bigger things to work on. We take care of your website so you don't have to.
Strategy.
Clear, actionable advice for businesses to keep pace with their market.
Branding.
Practical design services for businesses wanting to stay competitive.
Websites.
Feature-rich websites with plenty of room to grow into the future.
Support.
Expert maintenance and support for your WordPress website.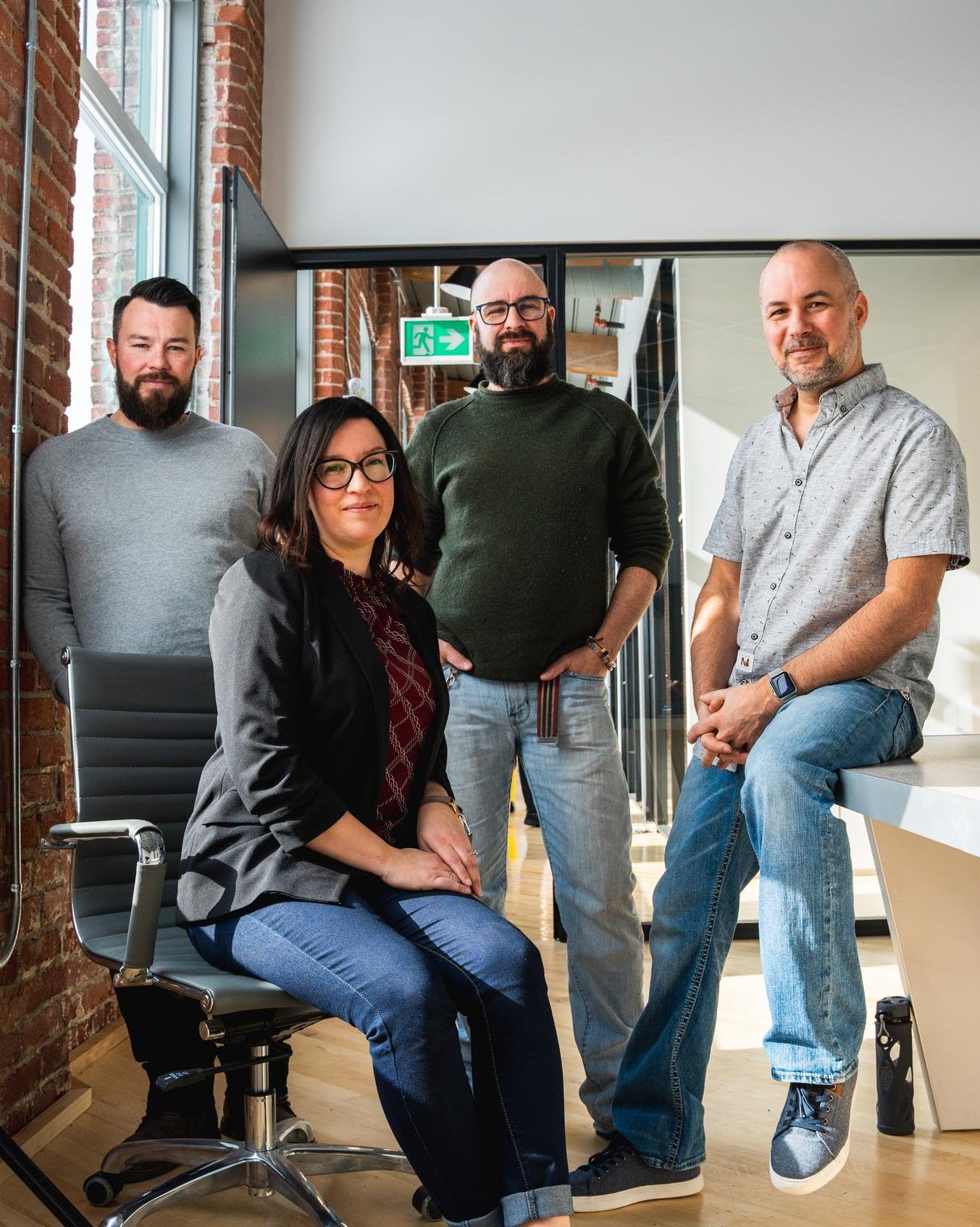 Who We Are
Leading Marketing Agency & Web Design Studio in Cornwall, Ontario, Canada.
We are the people who support strong business. For every goal you have, we align your website to help you get there. For every business challenge you face, we find flexible and scalable solutions. For every call you make or email you send, we answer. After all, we know strong relationships lead to great projects—and better business.

Feedback from a few of our Marketing Agency clients.
Webtech is professional, helpful, and very quick to respond. Always a pleasure to work with.
Since the migration to Webtech, our emails are working perfect. So good in fact, we recently changed our other 2 business locations to their service. Thanks!
They are quick to respond to emails and makes any changes to our site quickly! Highly recommend!
I had a wonderful experience working with Webtech on a new website for the organization.
Webtech is professional, helpful, and very quick to respond. Always a pleasure to work with.
I really appreciated their commitment to excellence and solving any problems that came up.
They went above and beyond answering all my questions and making sure everything was not only set-up, but also that we knew how to use the new system.
Very pleasant to work with and excellent customer service.
Always a pleasure to deal with. Also extremely quick to correct any issues.
Webtech provides excellent service and is always so responsive to our agency's needs. Their team is fantastic!
They are passionate about helping entrepreneurs put their dreams into action and treats my business like it is their own.